Our Staff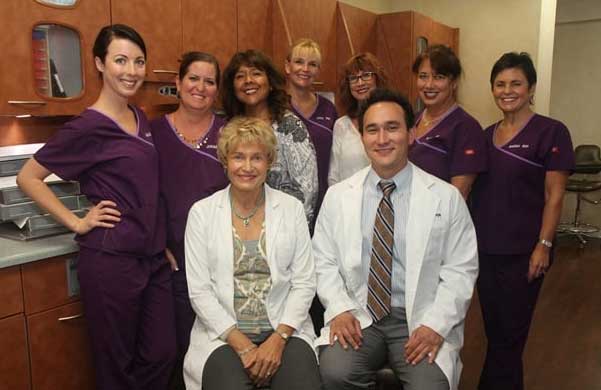 Ryan Savage, DDS
Born and raised in Yorba Linda, Dr. Ryan Savage attended Troy High School in Fullerton. He then received his Bachelor of Science degree in Biological Sciences from the University of California, Irvine in 2004. Later, he graduated from the University of the Pacific, San Francisco Campus School of Dentistry in 2007 and focused on general dentistry, orthodontics with Invisalign, and cosmetic dentistry as well as technology in the dental field. He thoroughly enjoys expanding his knowledge and skill set in the dental field and attended well over 100 hours of continuing education each year through advanced learning centers (one of which is SPEAR Education Institute in Scottsdale, Arizona). His top five procedures include same day crowns, Invisalign (orthodontics), complete examinations and diagnosis, white fillings, and placing dental implants.
Dr. Savage is a member of the California Dental Association, Orange County Dental Society and American Dental Association
When not in the office, Dr. Savage enjoys contributing to local community schools, churches, and communities through donations of both money and services. He also loves to play basketball, soccer, golf, travel, fish, surf and occasionally play guitar.
From the Doctor
"We have the most cutting edge technology in the area guaranteed. We use iTero scanners instead of impressions for Invisalign and Crowns, avoiding yucky impressions! We have an E4D crown milling system to provide same day crown service for our patients at no extra charge. We have diode lasers that have a wide range of uses in the dental office but perhaps their greatest usage is in the treatment of cold sores which can speed up healing and in some cases prevent them from returning. We use digital x-rays and have our charts on the computer. We use intra-oral cameras to take pictures of teeth that need treatment to better educate our patients.

I am most proud of being the leader of the best dental team in the county, maybe even the nation! Every team member from the front office to back office strives every day to make a positive impact on both our patient's lives and each other's lives. After all, we spend more time with our coworkers than we do our own family and friends but it's obvious to see we work in a positive and light-hearted environment that is not only enjoyable and entertaining for our patients but for ourselves as well.

Our patients are mostly from Orange County but several drive in from other counties like LA, San Diego, Riverside, and sometimes even other states for our services. The most common reason, 'I just wasn't happy anywhere else.' Which is a huge compliment to our practice and the service we provide!

Spend one visit in our office and it is obvious to see we are very different from any other office. We spend the necessary time with each patient to be able to establish a trust and comfort level unmatched by any other office. Whether it be the doctor, the assistants, the hygienists, or the front office, the personalized and honest attention is what keeps our office thriving.

Our most important goal is to serve our patients with remarkable professionalism, clinical skills, personalized and comfortable attention, and educate them. These pillars are the foundation of what we do every day.

The nicest thing a patient has said about me is that he described walking into our office is like the opening scene to the show Cheers. He loved coming to a place where everyone knows his name, he feels comfortable and welcome, and laughter and good conversation is the norm. That really brought a smile to my face."
Susana Kay, DDS
Dr. Kay graduated from the USC School of Dentistry. She is a member of the American Dental Association, The Academy of General Dentistry, Assistance League of Santa Ana and PEO, a philanthropic educational organization supporting women's education through scholarships.
Dr. Kay, through her training, continuing education and experience has honed her skills in the prevention, diagnosis and treatment of problems that patients experience with their mouth or jaw joints. She strives to remain on the cutting edge of the latest developments in new techniques and devices in dentistry through journals and continuing education seminars.
Dr. Kay is married and has a son and a daughter and two grandsons who live in Hawaii and whom she visits often.
Her interests include reading, traveling, SCUBA, her Maltese, Dundee, and learning the Hawaiian arts of hula, ukulele and lauhala weaving.
Hadi Shbeeb, DDS - Endodontist
Dr. Hadi was born in Santa Barbara, California and raised in Orange County, Ca. He earned his Bachelor of Science degree at the University of California Irvine in 2006 and earned his DDS degree at the University of Southern California in 2011. Dr. Hadi continued his training at the GPR program at Loma Linda VA Hospital and afterward worked as a general dentist in private practice. He further continued his education at the University of California, San Francisco Endodontic specialty program where he received his Endodontic Certificate. When he's not doing dentistry he's an avid soccer player, surfer and snowboarder. He also enjoys teaching, traveling, reading and hiking.